PART 03 - HOW TO CREATE AN ORNATE LOGO DESIGN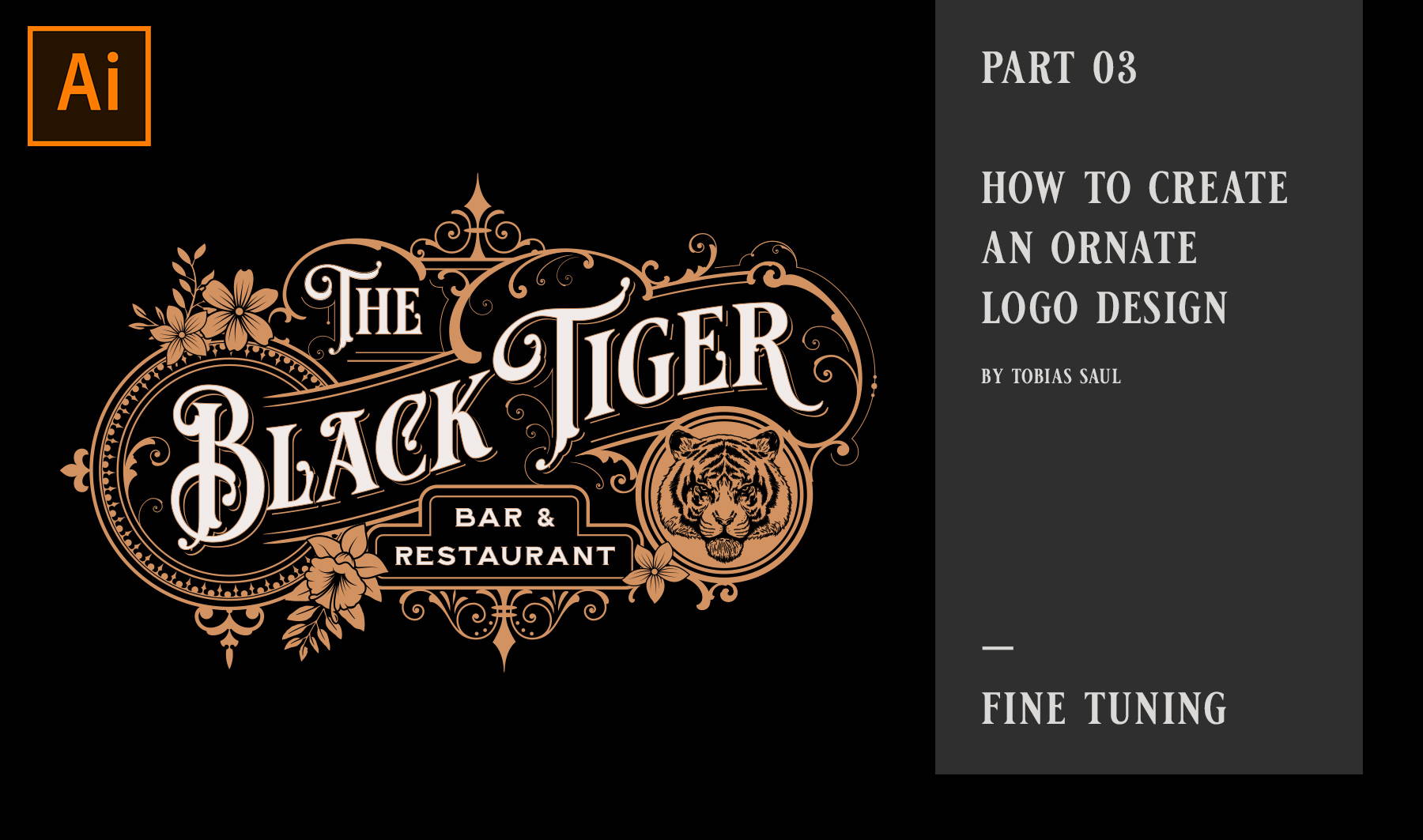 Welcome to Part 03 of our tutorial about ornate logo design! If you haven't already checked it Click here for Part 01 or here for Part 02.
In this episode I will show you how to use clipping masks and other tools to finalize our ornate logo design.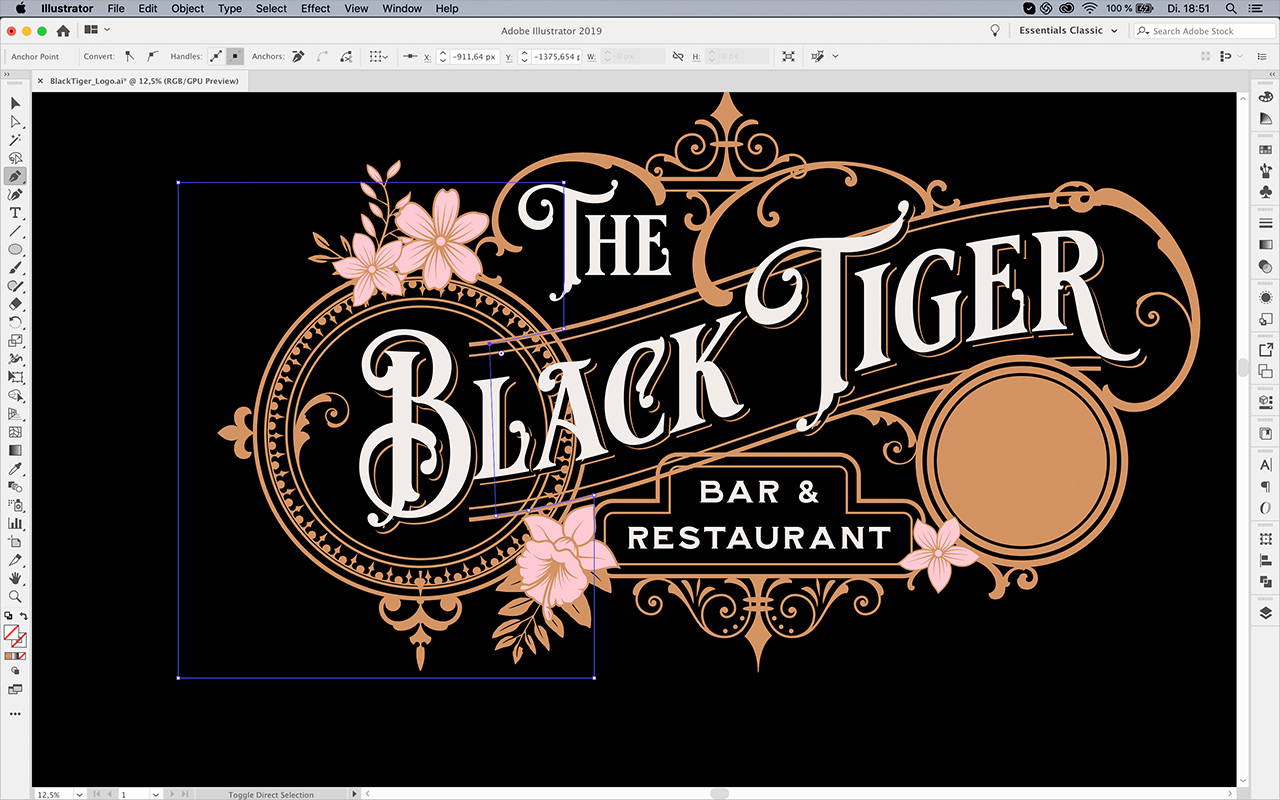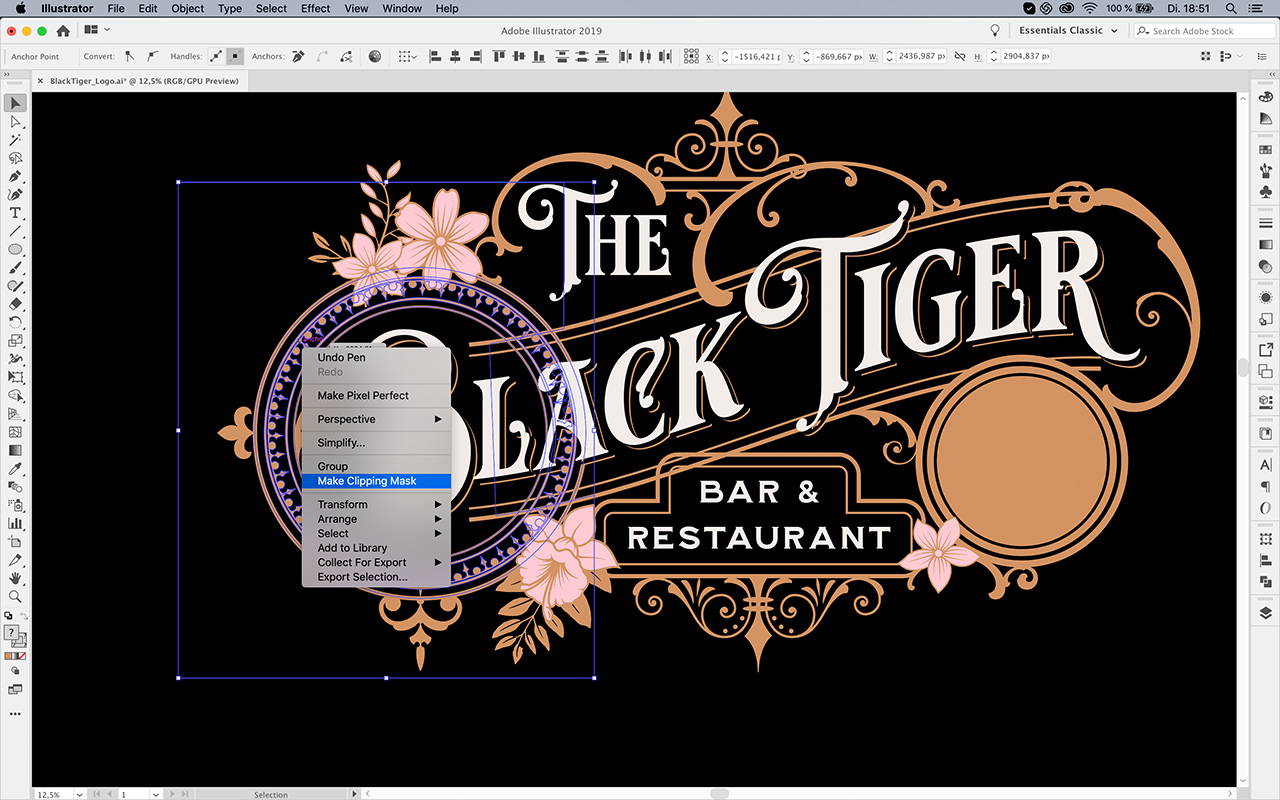 First of all I want to punch out the part of my circle shape on the left where it crosses the type. Therefore I use a Clipping Mask, because this will keep the single components as they are and doesn't require any cutting of paths. I draw a shape without any fill color and leave out the part where I want to hide the circle shape. Make sure you have grouped the circle elements. Then I select both shapes, right click –> Make Clipping Mask. You can read more about Clipping Masks here: About Clipping Masks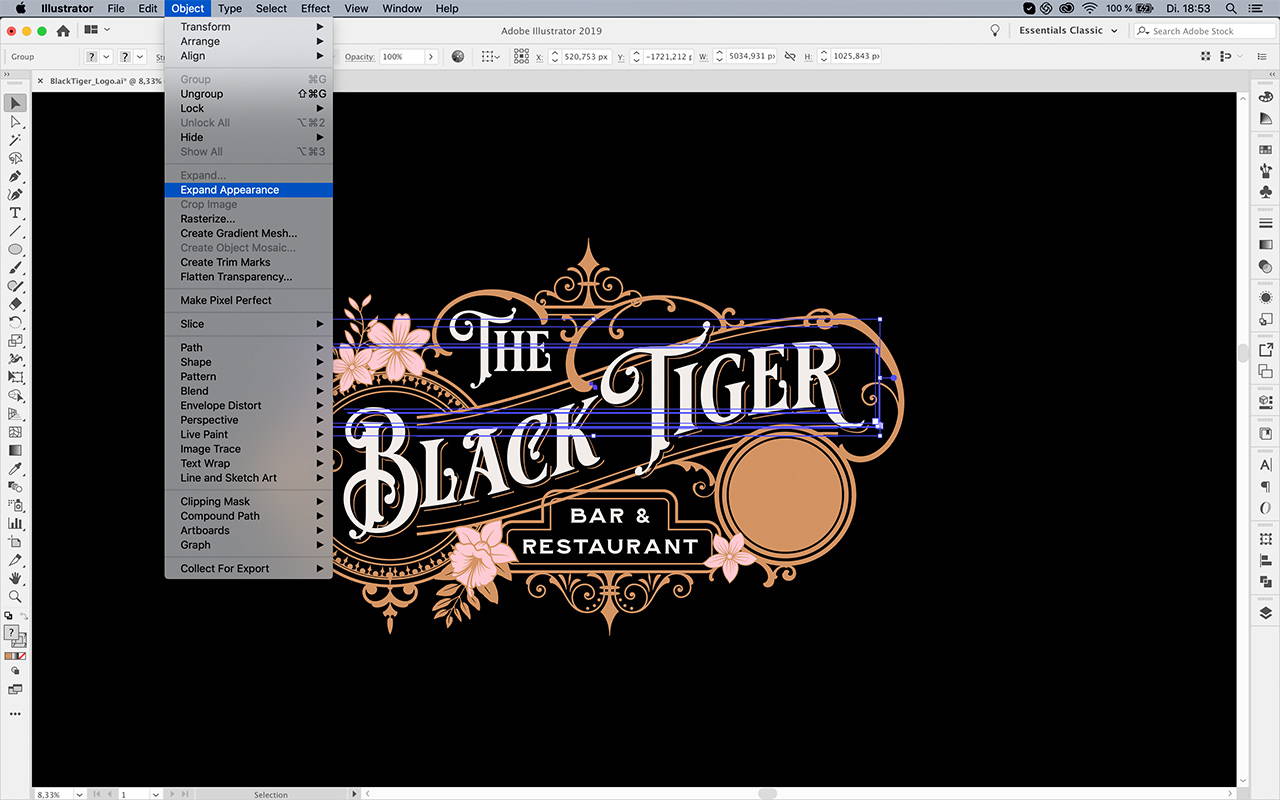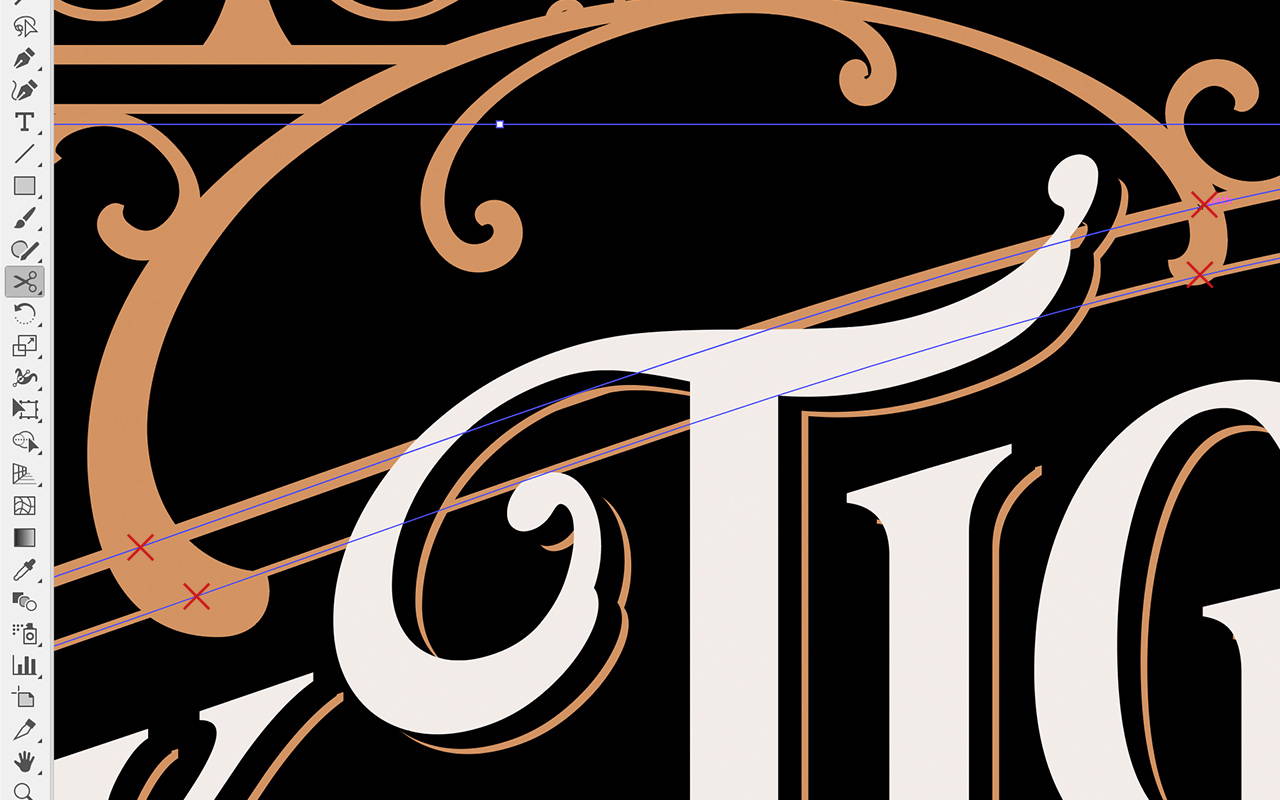 Next I expand my main wording-group by selecting the group and clicking Object –> Expand Appearance.
Quick Note: Before expanding elements I highly recommend to make a copy of your file or design. This will save you a lot of time if you need to go back to previous steps.
After expanding I cut the lines which are crossing my letters. I choose the Scissors Tool (C) and simply click on the spots where lines are crossing the ornament. Now I select the part between and delete it. I do the same thing with the lines below.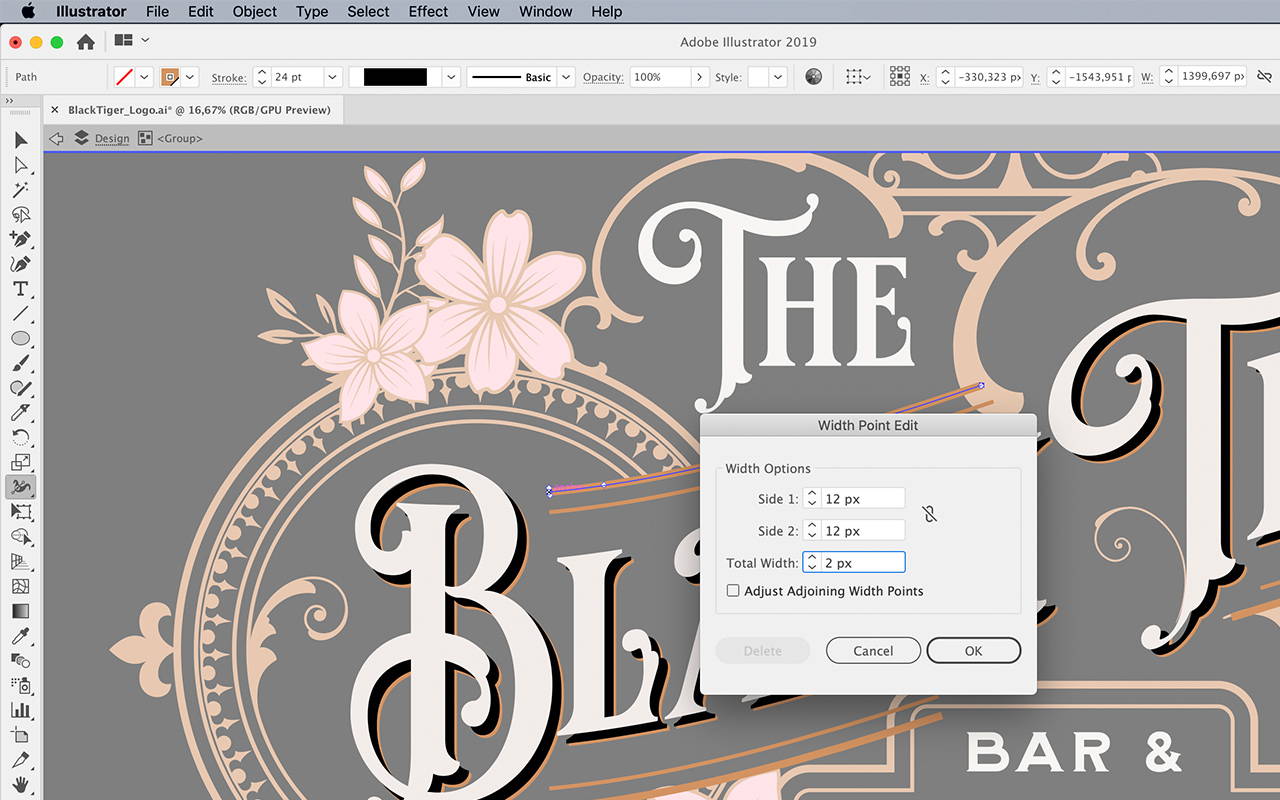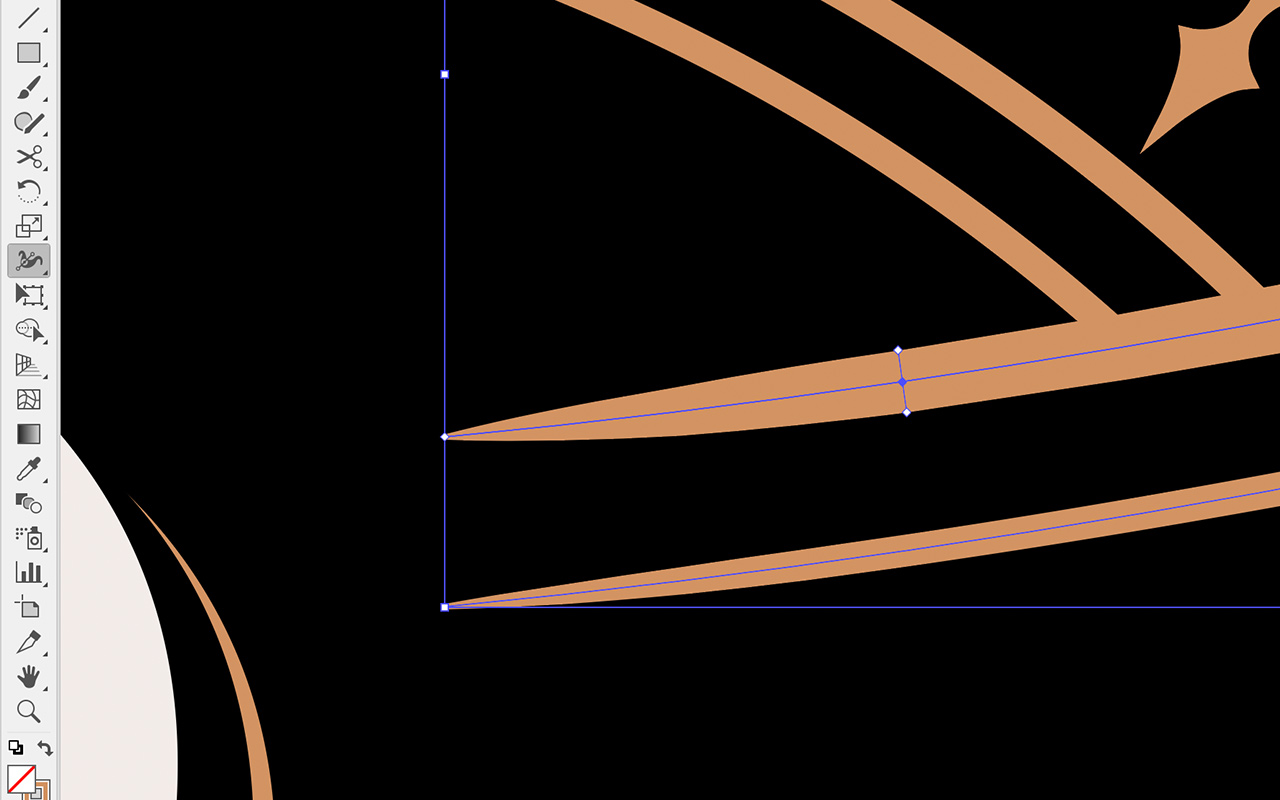 To make the endpoints a little bit smoother I use the Width Tool (Shift+W). I double-click on the path with a little distance to the endpoint and just click OK. Now I double-click on the endpoint and enter a lower value. This will create a pointed end.
Here is a nice tutorial about the Width Tool, if you want to deepen this: Using the width tool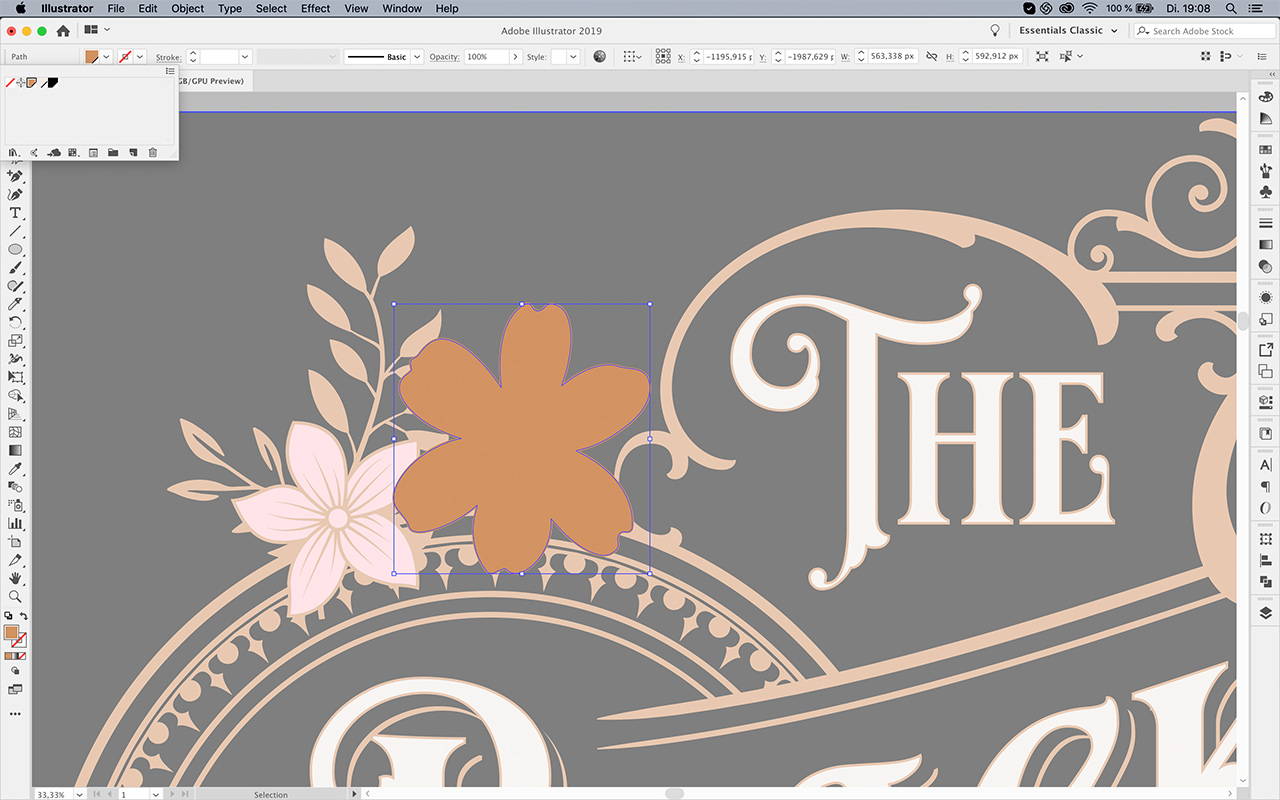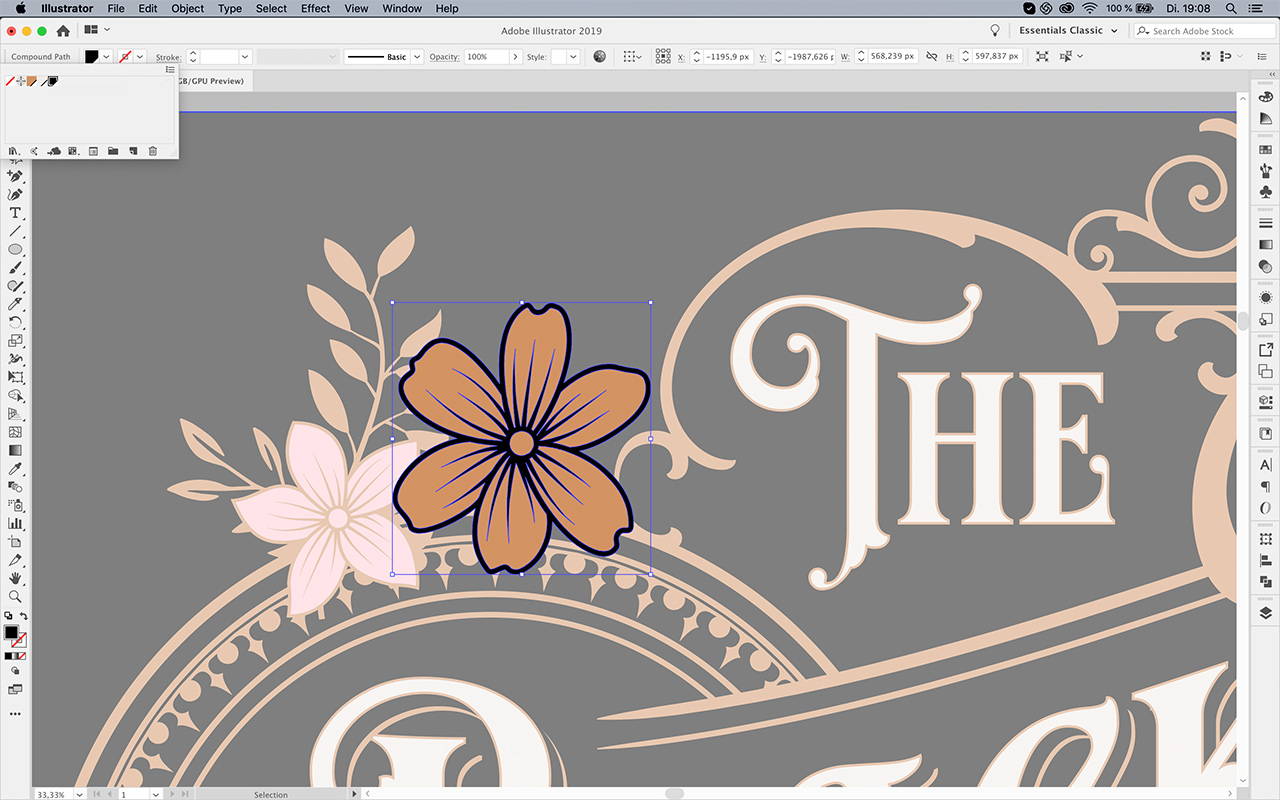 Next I change the color of our flowers. The flowers and ornaments included in our Blackriver Set are split into shape and outline. You can simply double-click the element and change the color. I choose the golden color and black for the outline.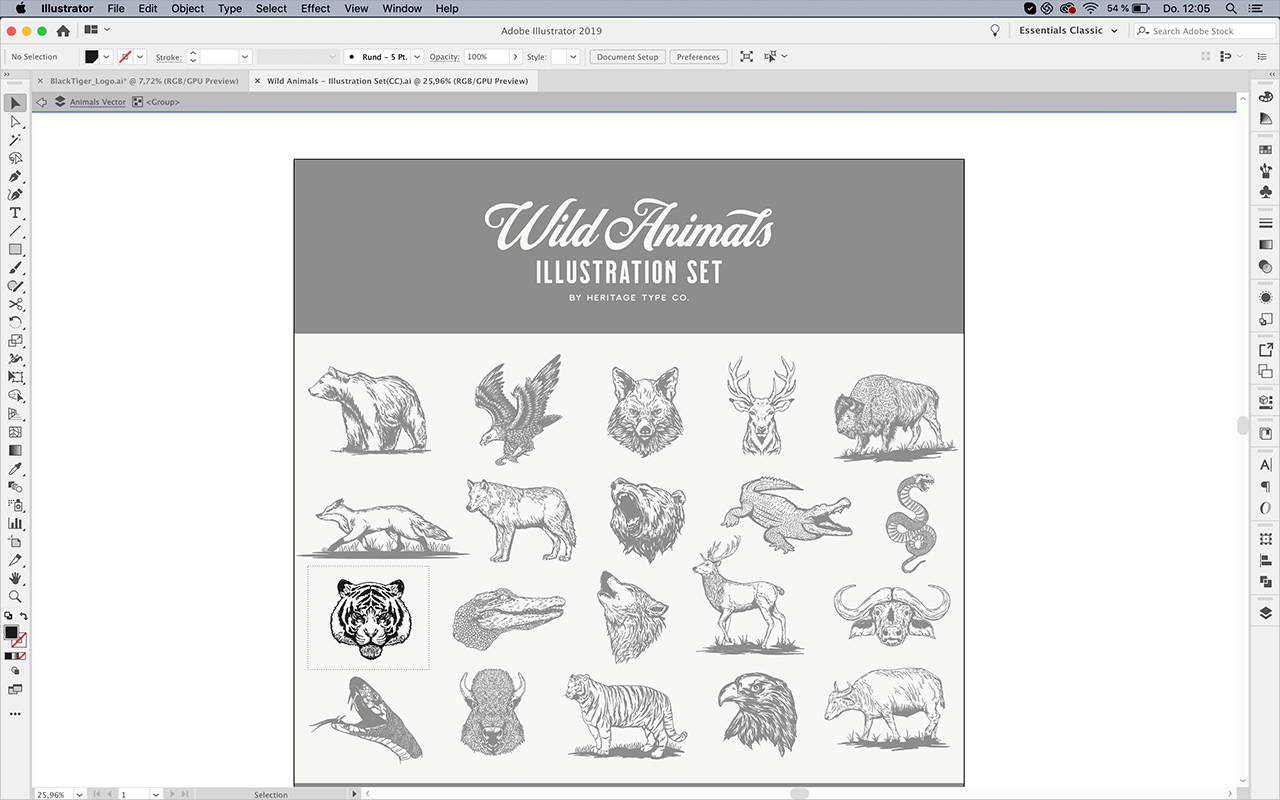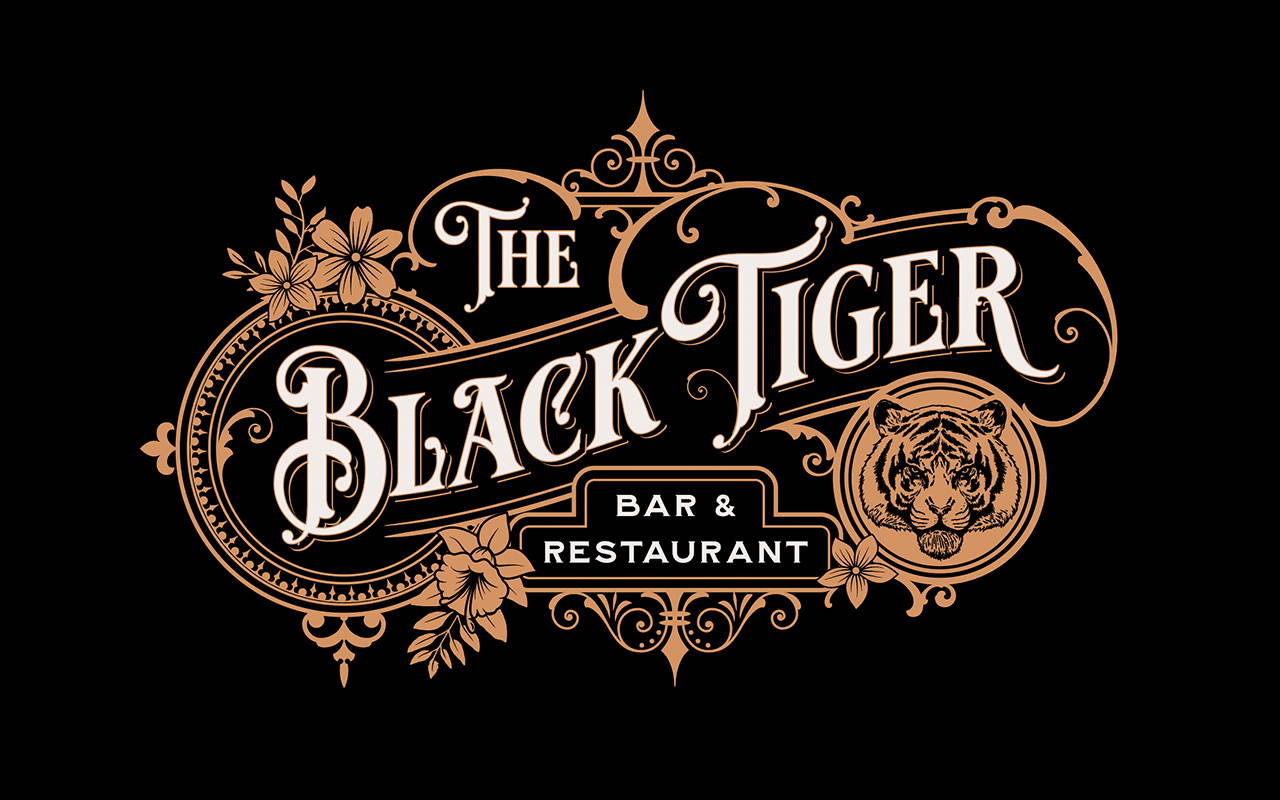 Now I open our Wild Animals – Illustration Set and copy&paste the tiger head illustration into my logo file. I place it onto the circle emblem which I prepared for this purpose.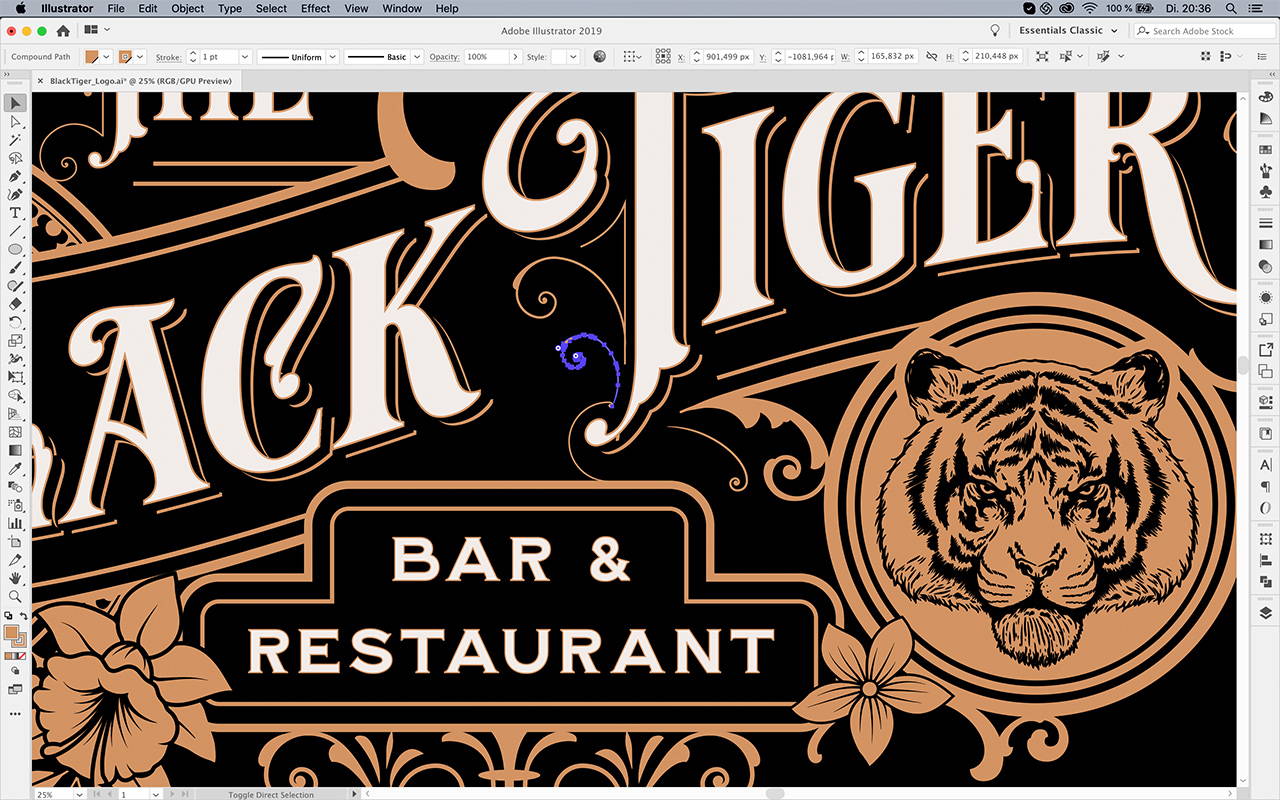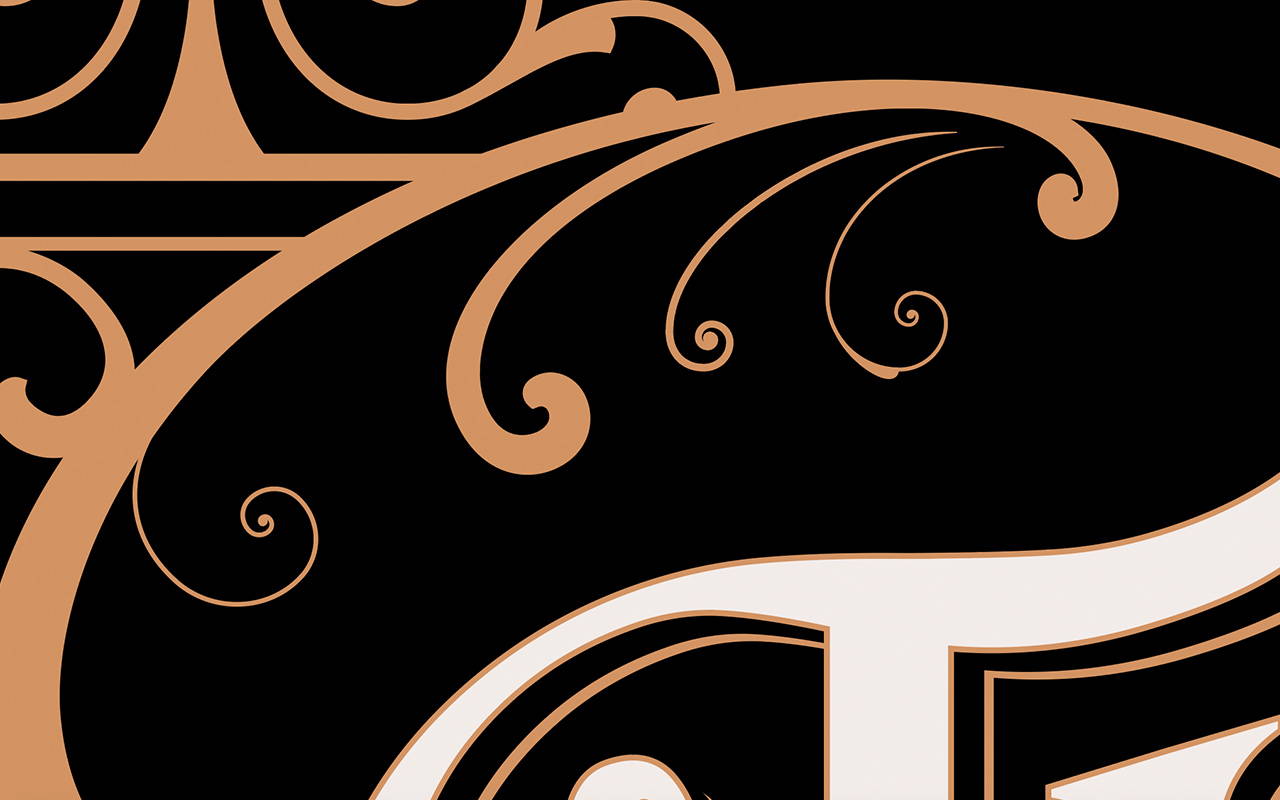 Finally I add a few more filigree lines and curls, to fill the gaps and to set some highlights. I mainly use the Royal Signage elements for this purpose.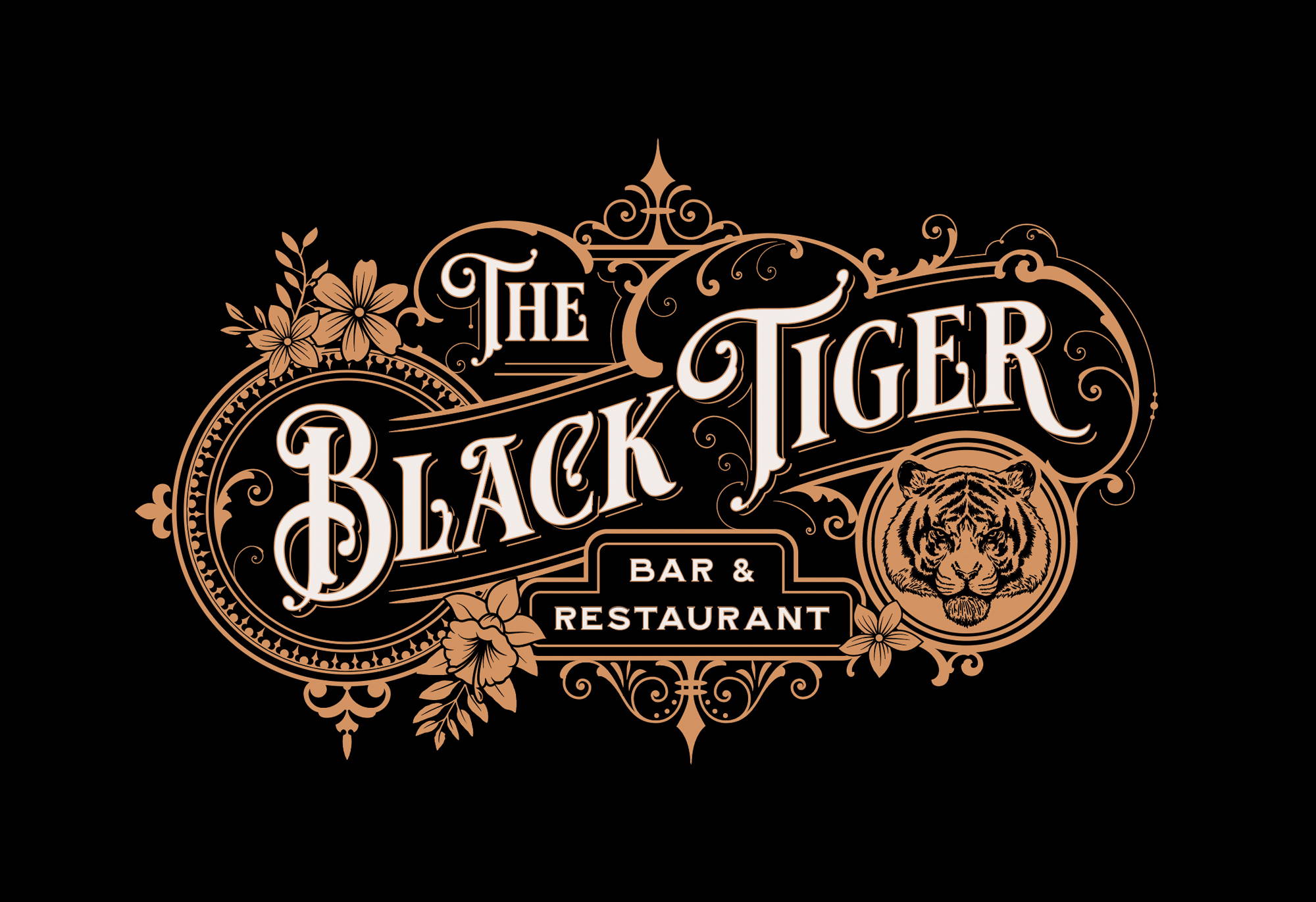 Leave a comment